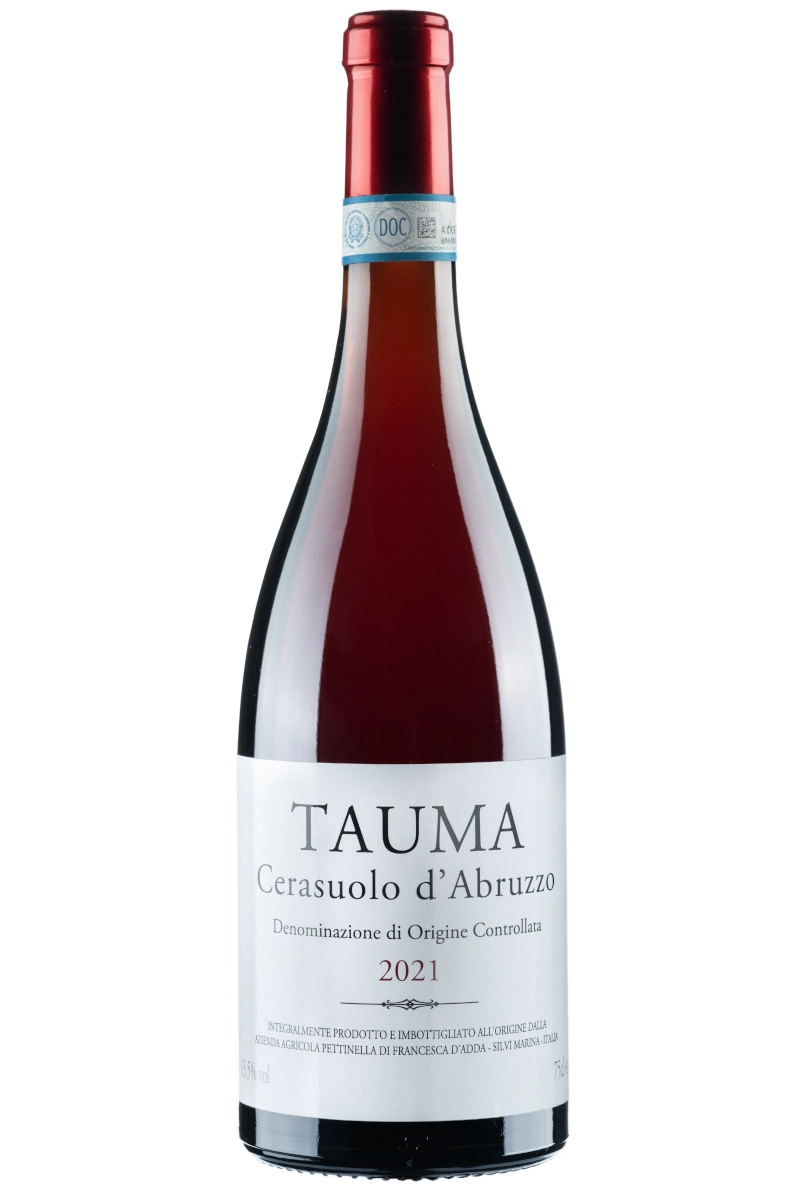 Cerasuolo d'Abruzzo Tauma
The Montepulciano grapes,with which Tauma is produced, grow in the Tocco da Casauria alberello method vineyards and the other trellis (spurred cordon) cultivated vineyard in Silvi Marina.
Cerasuolo wine is not subjected to any kind of stabilizer. It is not filtered or clarified using additives but undergoes natural settling by sedementation between one racking and another. The only additive used is a small quantity of suphur dioxide. The wine ferments and ages first in wood and then in steel for a length of time that can vary from year to year.
L'imbottigliamento viene eseguito per caduta manualmente. Tauma wine is a bright cherry colour with a fresh, delicate cherry and strawberry aroma at first which then evolves into more complex aroma nuances reminiscent of aromatic herbs, pomegranate and gentian. Its bold, dynamic, subtly tannic taste with an almost smoky finish is typical of what one would expect from a Cerasuolo d'Abruzzo wine.
At the table, it goes particularly well with "arrosticini" (skewered lamb) but can accompany any of the traditional regional dishes such as "timballo", "mazzarelle", fish soup and many others.
The name "Tauma" ("twin" in Aramaic) on the label, refers to Francesca and Giuliano's twin daughters and to the two original vines that gave birth to this wine.