About the owners
Francesca and Giuliano – a past as lawyers practicing their profession between the Italian regions of Lombardy and the Marches; a present, and a future, making a living as winemakers in Abruzzo with the magical, mysterious and generous Montepulciano grape.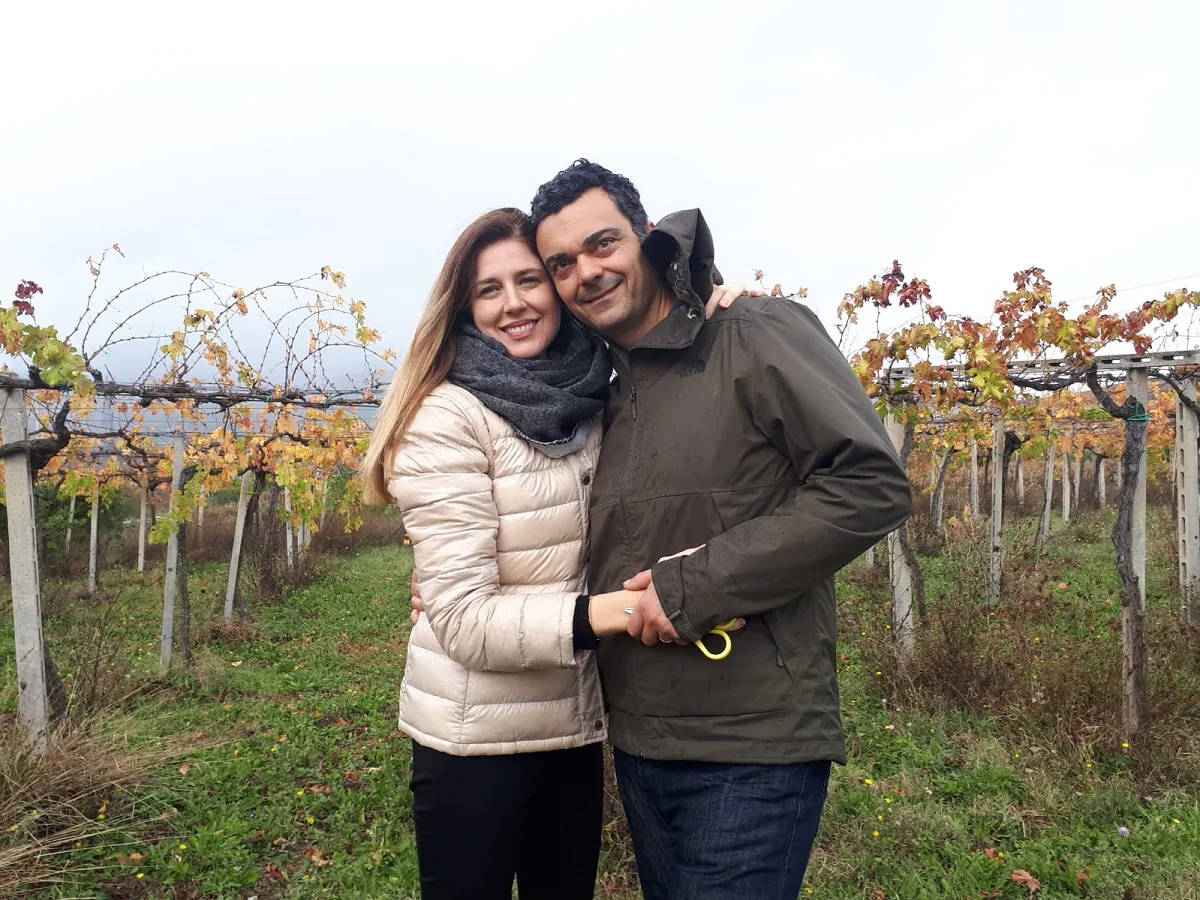 The wine
Two classic wines that celebrate a single grape (the montepulciano grape): the rosé Tauma ,Cerasuolo d'Abruzzo and the red Montepulciano d'Abruzzo.
Un rosa e un rosso…
TAUMA Cerasuolo d'Abruzzo
The
Montepulciano
grapes,
with which
Tauma
is produced,
grow in the
Tocco da Casauria
alberello method vineyards and the other trellis
(
spurred cordon
) cultivated vineyard in
Silvi Marina
.
Il
Cerasuolo…
Montepulciano d'Abruzzo
This wine comes from

the vineyards in

Tocco da Casauria

.

After the grapes have been destemmed and crushed

, they are left to ferment (

with no added yeast

)

in

10hl steel containers

without temperature control

…
I Luoghi
The saplings (alberelli) in Tocco da Casauria near the Majella mountain range and the espaliers in Silvi, overlooking the sea. Always in the footsteps of Montepulciano which originated in the foothills and has since made it to Abruzzo and elsewhere around the world.