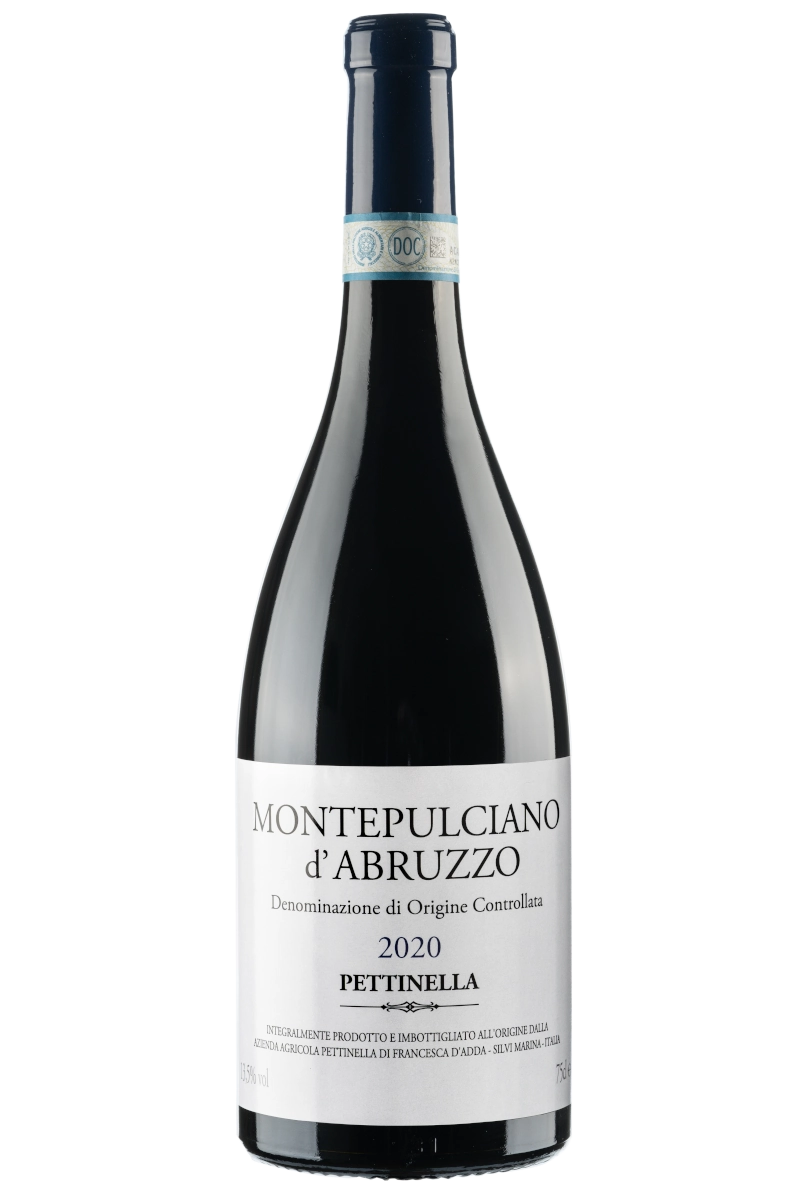 Montepulciano d'Abruzzo
This wine comes from the vineyards in Tocco da Casauria. After the grapes have been destemmed and crushed they are left to ferment (with no added yeast) in 10hl steel containers without temperature control. Following racking, the wine is left to mature in wooden barrels for about a year and a half, without undergoing any further procedure – it is neither filtered nor clarified. Bottling is carried out manually, as for Cerasuolo wine, by gravity.
This wine is ruby red with purplish and blue hues. Its initial blackberry, cherry and black cherry scent gradually develops into a spicy liquoricy aroma. The bouquet explodes on contact with oxygen. This Montepulciano wine has the silhouette of a contemporary wine that looks back to its past. One can taste the grape with its dark fruit aroma and appreciate the wine's tannic precision and smoothness.
Perfect with red meats and game in general.